Bedford Park Professional Firefighters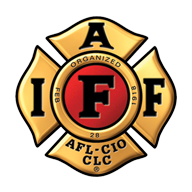 Welcome  to the Bedford Park Professional Firefighters Local #3571 website. Since March 1994 we have been recognized as the official bargaining unit for fifty seven(57) members. We are affiliated members of the Association of Fire Fighters of Illinois (AFFI) as well as the International Association of Fire Fighters (IAFF).
Bedford Park is located in Illinois just to the Southwest of Chicago covering 8.5 square miles.   Our members are responsible for full service fire department activities providing the Village of Bedford Park community with fire fighting, fire prevention, emergency medical services, hazardous materials services and technical rescue operations out of three firehouses.  Station 1 is at Archer and Roberts Road and houses a fully staffed engine company, ALS ambulance company, our hazardous materials squad, a reserve snorkel company and a reserve engine and ambulance.  Station 2 is our newest building. There is a fully staffed ALS engine company the shift commander (Battialion 7) and a reserve engine.  Station 3 houses our truck company, and an ALS ambulance company.  The engine and truck companies are staffed with a minimum of three personnel. Both ambulance companies have two licensed paramedics.
We are an Insurance Service Office (ISO) Class 2.  This accomplishment has been rewarding as we continue to provide the highest level of fire and emergency medical services possible to the village. Along with the fire fighters regular duties, the Bedford Park Firefighters Local #3571, have annually sponsored a Fill The Boot to collect donations for Muscular Dystrophy Association as well as donating to various charities throughout the year. The Bedford Park Firefighters Local #3571 continues to improve service to the community and enhance the Village of Bedford Park.
CONTACT US
Our mailing address:
Bedford Park Professional Firefighters
PO Box 335
Bedford Park, Il 60499